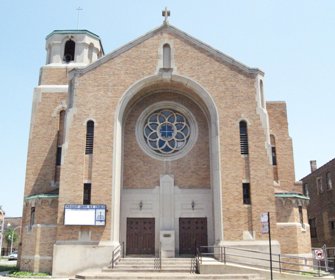 PLEASANT GROVE
MISSIONARY BAPTIST CHURCH
"The Friendly Church Where Jesus Is The Cornerstone."
REVEREND DR. CHARLES A. HAMILTON
Reverend Charles A. Hamilton was born in Columbia, Mississippi. He is married to Covette Hamilton, and has two daughters.
Pastor Hamilton received his Bachelor of Arts Degree from Trinity International University. He also received his Adult Bible Studies Diploma from Moody Bible Institute and his Christian Education Diploma from the Sunday School Publishing Board - National Baptist Convention U.S.A. Inc.
Pastor Hamilton received a Doctor of Ministry degree from St. Thomas Christian University in Tampa, Florida in May 2016.
Reverend Charles A. Hamilton has served the Pleasant Grove M.B. Church, of Chicago, Illinois as Pastor since March of 1997.
Reverend Hamilton is not only Pastor, but he is an eloquent speaker, teacher, leader, and musician.
Currently, he participates in a variety of city, state, and national functions. He also has received numerous awards and honors.
Pastor Hamilton is a man who is "on fire" for the Lord. He is a man who loves his family and the Church. Reverend Hamilton is following the vision God has given him to reach greater heights for the Lord.
SERVICE TIMES:
SUNDAY SCHOOL
9:00AM
SUNDAY MORNING WORSHIP
11:00AM
WEDNESDAY PRAYER MEETING/BIBLE CLASS
7:00PM